The writer focuses on the impact of women leaders in the corporate world and what needs to be done to encourage more women to reach positions that lead to decision making roles.
"No country can ever truly flourish if it stifles the potential of its women and deprives itself of the contributions of half of its citizens." -- Michelle Obama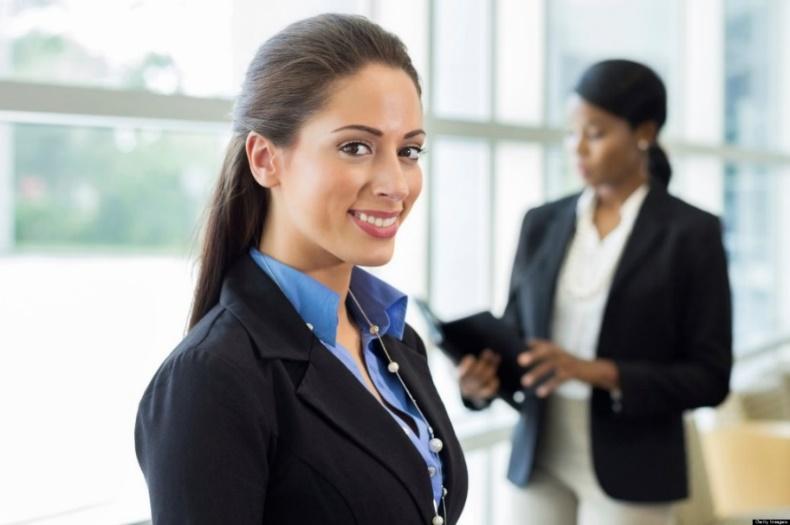 Women make up half of the world`s population and as time passes by, more women are entering the workforce consistently. However, from recruitment to promotions, women have to face barriers throughout their career. The world is in dire need of great pioneers whether in business or legislative issues. So far, countless leadership chances are retained from half of the workforce. A lot of work has been done about the pathways and obstacles to women`s progression into key leadership positions. The approaches such as glass ceiling and career labyrinths have got huge consideration in research.
Women have been attempting to make headway even with oppressive standards and hidden favoritism for ages. Nevertheless, society has made huge moves towards gender equality: the probabilities are still stacked against women who have the aspiration to lead. This imbalance could be, to some extent, in light of the fact that not every person is on similar pages when it comes to appreciating the significance of women in business. It is also because only some consider that women should be reaching the top leadership roles all alone, whereas others do not comprehend what makes women well-matched to the job or specific activity.
Numerous organizations and ventures are awakening to the truth that women in leadership bring significant advantages. However, they are a totally precious and imperative asset in the workplace, in the meeting room, at the rostrum or on the Senate floor. The ongoing development of women into key influential positions in business, government segment and education sector are seen by numerous individuals as positive indications of evolution.
In any case, can the increasing number of women who are making innovative moves truly change the norm and place women into influential positions? If we have a look at what women are doing in order to change the approach in professional domains, it give us a very optimistic acumen. Having more women in key leadership roles has been discussed for quite a while; and, there is no uncertainty that there are more female CEOs driving Fortune 500 organizations today than ever in the past. On the other hand, as per Forbes May 2018 report, there are just 24 female CEOs. This is under 5% of the list of Fortune 500 CEOs.
Now this is high-time when organizations need to handle the representation of women in leadership roles and fortify the female leadership pipeline. Though women need to take initiative in assuming responsibility for their professions, men, as well, must grasp female leadership and encircle the women around them with encouragement. Women are encompassing their representation in entrepreneurship and business. They have made some amazing developments and will keep on gaining ground with equal opportunity in business and different fields. In order to endorse this change, organizational leaders should productively move in the direction of gender diversity and inclusion. This incorporates coaching and training qualified women decision-makers and helping them create business policies that will outshine their professions. Moreover, advisers must assist upcoming women officials and business pioneers to set up and meet quantifiable objectives with conclusive time-frames. Such sort of mentorship involves vision, planning, approaches, strategies, and the aptitude and talent not just to only meet but to beat the existing diversity challenges.  In any case, the desire for more preferable future isn't sufficient.
Millennials are considered as the most educated group of women ever. The organizations that are moving in the direction of gender diversity must comprehend that Millennials have an effect in the corporate section. The mentors in the corporate sector can assist women officials and entrepreneurs build up and move in the direction of their objectives. On the other hand, these experts likewise need organizations and managers who will involve women pioneers and make better gender diversity and inclusion.  With impartial and dedicated struggle, the business leaders of nowadays can progress in the direction of forming a more brilliant and encouraging tomorrow.
The concept of glass ceiling may perhaps be a truth for the corporate world; still we have to work jointly to re-define women`s positions within our organization in order to get change going. Employees of both genders need to support women employment, and the involvement of men in positions of authority as partners is vital. By challenging the gender diversity that exist across the markets and enterprises, we can separate hindrances that exist in the work environment to make equivalent chances and thus, contribute to attaining egalitarianism on all fronts.
The world is changing at a fast pace and it requires that all of us should be contributing our courage, talent and conviction to change history. So to do this, we have to recollect our identity before the world reveals to us who we ought to be. What will be your commitment? We have to make space for individuals to ascend through positions without changing their identity, and further, figure out how to hold them for their distinctive values. Organizations must recognize that when there is more diversity at the top level, it will ultimately increase organizations' performance and will help in achieving sustained competitive advantage.
In a parallel course, women need to break the glass ceiling limitations in their psyches and keep going fearlessly. They should discuss straightforward about their achievements to get observed and follow what they need boldly. With 100% of our brainstorming power, simply envision what we could achieve.